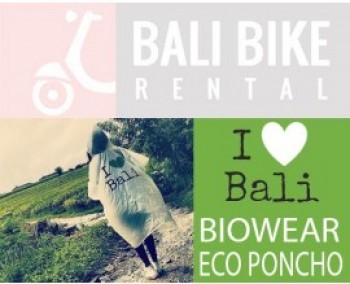 The Bikago Biowear Eco Poncho is lightweight yet durable, windproof, waterproof, and most importantly, 100% eco-friendly.
The answer to the most frequently asked question is that this poncho will not melt under the sun or in the helmet compartment or fall apart / disintegrate after one of two rainfalls.
Actually, it will easily stand up to an entire rain season on Bali easily. Of course, like any other traditional poncho the same rule applies: the better you treat it, the longer it will last.
Once you decide to discard your Biowear Eco Poncho, it will be degraded in about a year becoming a source of protein for the eco-system.