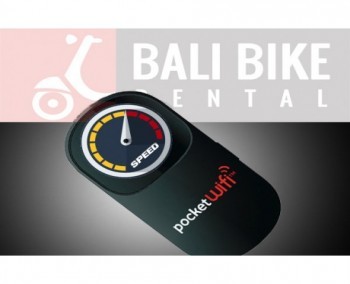 If staying connected and fast browsing is important to you but ridiculous roaming charges are not... this is your deal! Experience 4G speeds all over Bali to enjoy streaming your music, Skype calls, social network updates and using Google Maps or Waze to navigate worry free over Bali using your smart-phone.

You can connect up to 10! devices simultaneously and even with multiple devices connected the browsing speed will amaze you. With this pocket WiFi device you enjoy Extensive Network Coverage and Super fast 4G speeds. With our fair use policy of 1.5 GB (1500 MB) per day you dont have to worry about getting disconnected. You don't need to change your sim card so your own phone number stays online!

We deliver and collect the Pocket WiFi for free to your hotel, villa or the airport.