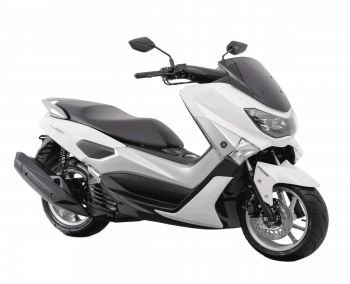 1 of 2 helmen

Volle tank

Uitgebreide kwaliteitscontrole

Gratis Levering en ophalen in gebied A

24/7 Pechhulp

Ongelimiteerde kilometers

Smartphone houder

EHBO Kit
All our bikes drive like new. Before every rental we perform an extensive quality check: brakes, lights, lane signals, tire pressure and 9 more key safety points. In case of any unexpected event our customer care is at your disposal 24/7. Bikes come with one or two clean helmets and a full tank of petrol. The mileage is unlimited.

We offer free delivery and pickup to your accommodation in the south of Bali. A hard case on the back or on the side is optionally available for the Nmax.

The Nmax is a great choice if you are looking for a solid bike of high quality and a flawless driving experience. It is especially well suited for longer distances.

Make sure to book your Yamaha Nmax in time because availability is limited.