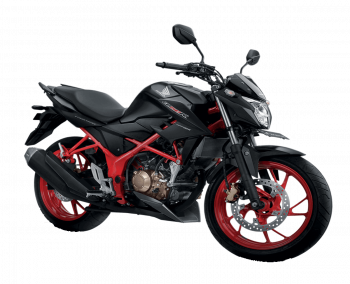 1 of 2 helmen

Volle tank

Uitgebreide kwaliteitscontrole

Gratis Levering en ophalen in gebied A

24/7 Pechhulp

Ongelimiteerde kilometers

Smartphone houder

EHBO Kit
The Honda CB150 is one of our most comfortable bikes. This powerful beauty is especially suited for longer distances. It comes with a full face helmet, first aid kit and a mobile phone holder. Get the most out of your time on Bali and enjoy to discover the entire island in style and comfort with the CB150.