Topkoffer voor scooter of motor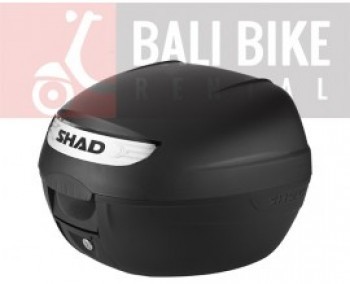 Lockable Top Case that holds a Full Face Helmet & Gloves.
Dit is een erg handige extra om je spullen die droog en veilig moeten blijven, zoals je camera, telefoon, handdoek, of bijvoorbeeld boodschappen.
De topkoffer is erg makkelijk toegankelijk met de Quick Access Release SHASS Press Lock.
Een bijzonder handige extra !
- Er past 1 helm in
- Gemaakt van hard plastic
- Kapaciteit: 39 liter
Dimensies: 18.8" L x 16.3" W x 12.7" H
Max gewicht: 3 kilo