Blog: Tripadvisor Certificate of Excellence 2017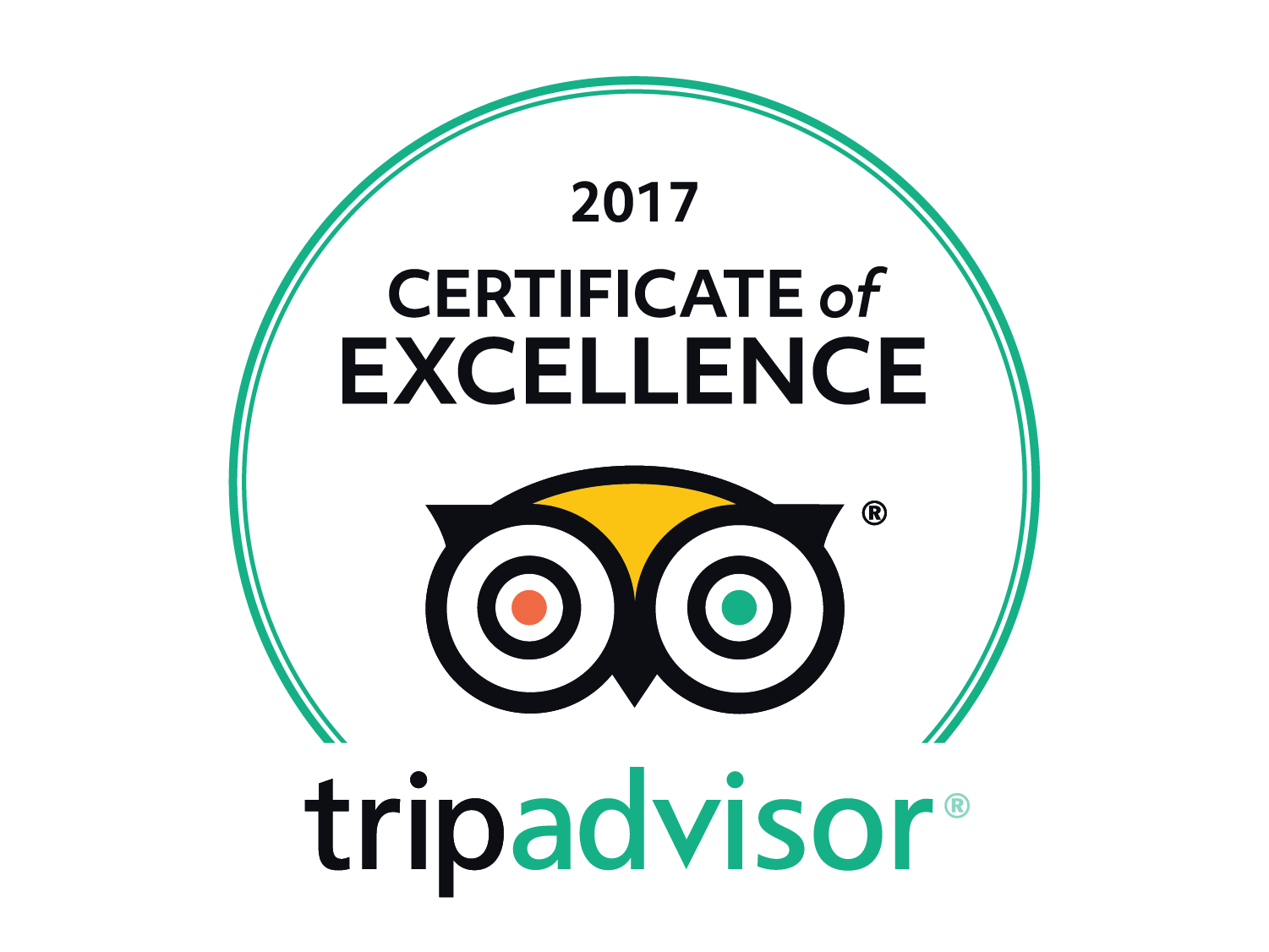 BALI BIKE RENTAL DI TAHUN 2017 MENDAPATKAN TRIPADVISOR CERTIFICATE OF EXCELLENCE
KEROBOKAN,BALI,INDONESIA, – 4 JULY 2017 – Bali Bike Rental hari ini mengumumkan telah menerima TripAdvisor® Certificate of Excellence. Sekarang di tahun yang ketujuh, Prestasi membanggakan ini didapat untuk sebuah bisnis yang telah mendapatkan ulasan yang yang posistif dan pelayanan yang luar biasa dari traveler atau pelanggan di TripAdvisor selama setahun terakhir. Certificate of Excellence diberikan juga kepada restoran, akomodasi dan tempat hiburan yang berada di seluruh dunia yang tentunya selalu dan terus memberikan pengalaman yang berkualitas kepada pelanggan.
< Berikut isi kutipan surat penghargaan Certificate of Excellence dari TripAdvisor >
"TripAdvisor is excited to announce the recipients of the 2017 Certificate of Excellence, which celebrates hospitality businesses that have consistently received strong praise and ratings from travelers," said Heather Leisman, Vice President of Industry Marketing, TripAdvisor. "This recognition allows us to publicly honor businesses that are actively engaging with customers and using feedback to help travelers identify and confidently book the perfect trip."
Certificate of Excellence diberikan kepada perusahaan atau aktifitas yang dapat memberikan kualitas, kuantitas dan tingkat pengembalian ulasan yang Excellence yang ditulis oleh para wisatawan di TripAdvisor selama 12 bulan terahir. Untuk memenuhi syarat ini dan mendapatkan penghargaan ini, maka bisnis yang kita jalani harus dapat mempertahankan peringkat Excellence dari keseluruhan setidaknya empat dari lima ualsan, memiliki jumlah ulasan minimal dan harus terdaftar di TripAdvisor selama paling sedikit selama 12 bulan.