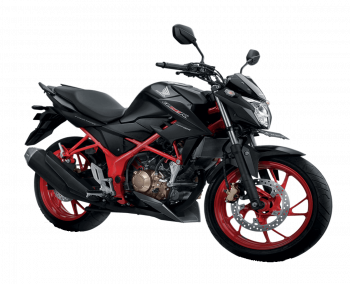 24/7 Road Side Assistance

1 or 2 Helmets

Full Tank of Petrol

Extensive Quality Check

Free Delivery and Return in Area A

Unlimited Mileage

Mobile Phone Holder

First Aid Medical Kit
The Honda CB150 is one of our most comfortable bikes. This powerful beauty is especially suited for longer distances. It comes with a full face helmet, first aid kit and a mobile phone holder. Get the most out of your time on Bali and enjoy to discover the entire island in style and comfort with the CB150.