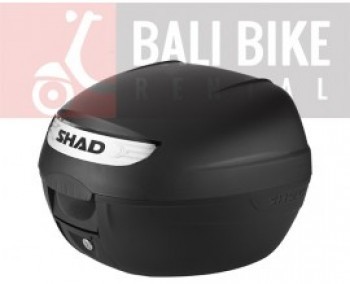 Lockable Top Case that holds a Full Face Helmet & Gloves.
In addition this is a very handy accessory to put your belongings in that need to stay dry and/or safe such as your camera or video equipment.
The Top Case is easy to access by using the Quick Release SHAD Press Lock.
A really handy add-on all round!
Holds 1 helmet
Plastic construction
Capacity: 39 liters
Dimensions: 18.8" L x 16.3" W x 12.7" H
Max load: 6.6 lbs
Empty weight: 8.8 lbs